Judith P. Fulton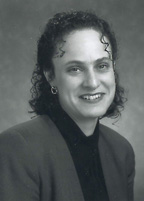 CAREER SUMMARY
Seasoned business manager with domestic and international experience at Fortune 100 corporations, small privately owned companies, and start-ups. Well versed in the multiple facets of running a company from business development, licensing and raising capital to operations, legal affairs and finance.
PROFESSIONAL EXPERIENCE
THE EAGER STREET GROUP, Baltimore, MD (1999 - Present)
Partner (2008 - Present), Principal (1999 - 2008)
Provides business consulting services to early-stage biotech, health care, high tech and other industry clients; serves as interim executive, or helps to determine business direction and build infrastructure.
Serves on company Boards of Directors in various capacities including Corporate Secretary.
Reviews proposals submitted by companies to the Advanced Technology Program of the National Institute of Standards & Technology (NIST) and to the Maryland Technology Transfer Fund of the Maryland Technology Development Corporation (TEDCO); makes funding recommendations.
NOVOVASC, INC., Baltimore, MD (1997 - 1999)
Chief Executive Officer, Treasurer, Corporate Secretary (1997 - 1999)
Determined overall company direction, conducted market research and wrote business plans.
Negotiated strategic alliances and managed on-going relationships with medical device companies.
Obtained $2,000,000 in financing from foundations, venture capital, federal and state grants, individual investors, and well-established medical device companies.
Oversaw and prioritized R&D. Coordinated writing R&D plans and in vitro and in vivo experiment results.
Coordinated regulatory process for company's products with Food and Drug Administration (FDA).
Coordinated clinical trial for dialysis device including: writing protocol, obtaining approval from University of Maryland (UM) Institutional Review Board, and creating FDA required procedures, processes and forms.
Managed application process for two U.S. and two international patents: determined strategy with patent attorneys, identified necessary research, wrote patent applications, and responded to Patent Office Actions.
Coordinated legal requirements of a start-up business, including investment documents, company partnership documents, conversion from limited liability company to c corporation, and employment contracts.
Established and managed financial reporting, accounting, budgeting, financial controls, purchasing, accounts payable systems.
Managed human resources (HR): hiring, visa applications, payroll, payroll taxes, HR policies, and benefits.
Managed UM relationship: intellectual property, facilities, faculty consulting, waivers of conflict of interest.
Established cost-effective arrangements with contractors, suppliers, and lessors. For example, negotiated legal fee from $110,000 to $40,000 for work performed by prestigious law firm prior to company founding.
HEALTHCARE AUTOMATION, INC., Owings Mills, MD (1995 - 1997)
Director of Physician Billing Operations (1995 - 1997):
Maximized collections for primary care physicians and multi-specialty medical practices. Directed team of 51 customer-focused billing and accounts receivable specialists in collecting $38 million.
BLUE CROSS AND BLUE SHIELD OF MARYLAND, INC., Owings Mills, MD (1990 - 1994)
Business Manager/Director—Flexible Benefits (1993 - 1994):
Created intrapreneurial business unit for $110 million flexible benefits portfolio, including marketing, legal affairs, operations, customer service, finance. Flex contributed 6% of indemnity revenues and 22% of profits.
Marketing Manager/Brand Manager (1990 - 1993):
Managed health insurance product lines totaling $505 million in annual income. Redirected department from short-term focus to product management; created marketing business plans.
BRISTOL-MYERS SQUIBB COMPANY, Princeton, NJ (1983 - 1990)
Manager of Staffing & Organization Development/Director of External Sourcing (1989 - 1990):
Designed comprehensive post-merger Organization Development plan for Pharmaceutical Group. Identified and recruited high potential external and internal candidates, including minorities.
Director of Strategic Planning—Corporate Functions (1988 - 1989):
Developed five-year Corporate Strategic Plans; participated in Plan reviews by CEO. Designed and conducted Squibb College strategic planning course for managers and directors.
Business Analysis Manager/Manager of Marketing (1986 - 1988):
Determined marketing, financial, regulatory, and product development implications of pravastatin comarketing partnership with a major pharmaceutical company headquartered in Germany. Provided analyses for restructuring Sankyo strategic alliance. Coordinated market planning for computerized physician billing services and products.
Pharmaceutical Sales Representative (1985):
Established new sales territory, and promoted pharmaceuticals to physicians, drug stores and hospitals.
MIS Manager (1983 - 1985):
Coordinated final development and start-up of $1,000,000 indirect sales and call reporting system. Implemented reporting system to help increase sales to wholesalers, chain stores, and hospitals. Designed $2,000,000 direct sales system to satisfy needs of sales, marketing, and financial personnel.
HEWLETT-PACKARD COMPANY, Waltham, MA (1978 - 1981)
Technical Marketing Engineer (1981):
Designed and introduced software support product for $200,000 Patient Data Management System (PDMS) used in hospital intensive care units.
Software Development Engineer (1978 - 1981):
Designed and developed medical application and system software for the PDMS. Shared responsibility for installing $1,500,000 computer network at Walter Reed Medical Center.
EDUCATION
HARVARD GRADUATE SCHOOL OF BUSINESS ADMINISTRATION—MBA 1983
Master of Business Administration in General Management.
Advised biotech start-up about introducing core agricultural product to human diagnostic marketplace.
HARVARD COLLEGE—BA (magna cum laude) 1978
Bachelor of Arts degree cum laude in Engineering—Computer Science. Studied French, Ancient Greek.
Tutored Math, Computer Science. Spent semester working with troubled Native American Youth.
AWARDS, BOARDS, SERVICE ACTIVITIES, OTHER INTERESTS
Selected by the Daily Record newspaper as one of Maryland's Top 100 Women for 1998, 2001 and 2004 (the maximum number of years possible), and as a member of the Circle of Excellence in 2004.
Former member of Board of Directors of Norbel School; former Board Secretary, Vice President, Chair of Committee on Trustees, member of Executive Committee, Consultant for Marketing and Public Relations.
Former member of Board of Directors for Bright Vision Therapeutic Riding.
Former member of Towson YMCA Board of Managers, Chair of Annual Support Campaign General Teams, Chair of Program and Membership Committee.
Former member of Board of Directors for Princeton Area Chapter of American Red Cross, Chair of Strategic Planning Committee, Assistant Treasurer. Taught Advanced First Aid and CPR.
Mentor in the Management Counseling Program of the Dingman Center for Entrepreneurship and in the ACTiVATE program funded by the National Science Foundation at the UMBC Technology Center.
Former Appalachian Mountain Club Trip Leader and Rock Climbing Instructor.
Previously fluent in French and German. Studied in Geneva, Switzerland, and Vienna, Austria.
Studied drawing and sculpture at Maryland Institute, College of Art, during high school and college.